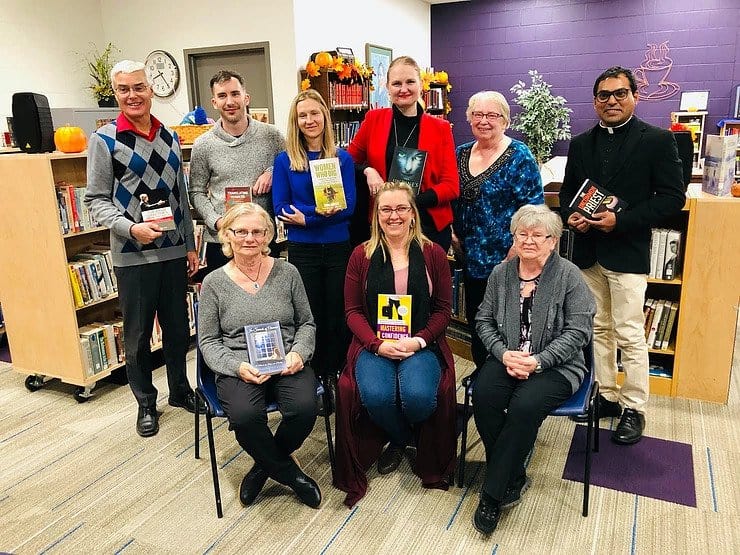 The second Local Author Showcase event witnessed ten authors, who spoke about their work, inspiration, and life experiences at the Grimshaw Municipal Library on October 7.
The variety of authors included Chris Connell, Beth Rowe, Talena Winters, Donald Lee, Trina Moyles, Judy Coates, Annette Erickson, Kathy Archer, and Feroz Fernandes. The genre ranged from fiction to memoir to real-life stories to self-help guides.
Thanks to Holy Family parishioners who joined in cheering their pastor present The Uncommon Priest to the local community.
Something for you …
Need funny and thought-provoking stories about priests, buy on amazon The Uncommon Priest: Incredible Stories You Never Read
Check out my spiritual videos on YouTube: Feroz Fernandes
ferozfernandes.com is a participant in the Amazon Services LLC Associates Program, an affiliate advertising program designed to provide a means for sites to earn advertising fees by advertising and linking to Amazon.com.