Catholic priesthood has been under rough time, with negative publicity due to child sexual abuse by clergy. As a priest, I desire to stay relevant in the pastoral ministry. I responded by sharing funny and thought-provoking anecdotes; a layperson would otherwise never come across.
I was at DePaul University, Chicago. In the winter of 2016, almost mid-point to complete my master's in Public Service Management, I made a paradigm shift. Apart from the class assignments and exposure programs, I felt a calling to write the fun-related stories that happen among priests and people. I started writing my life stories.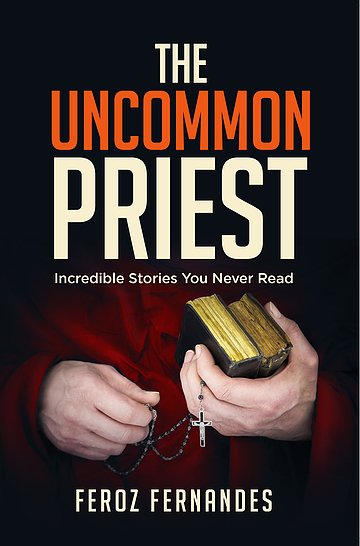 Eventually, I shared these stories among priests and lay friends: holy humor or conflicting scenarios in the church setting. I found myself associating with unusual yet pertinent events around priesthood. It all started as a blog in 2017. After about 20 stories, I pursued to publish in a book.
I look at these incidents as case studies: a template of reference in pastoral ministry. You know a priest, you sure have a story to tell – funny, hard-hitting, or inspiring. Our interactions with priests create memories, shape a faith response, and impact perceptions of God's ministers.
You have a story to share about an uncommon priest? Look for the "Comments" section below.
Something for you …
Need funny and thought-provoking stories about priests, buy on amazon The Uncommon Priest: Incredible Stories You Never Read
Check out my spiritual videos on YouTube: Feroz Fernandes
ferozfernandes.com is a participant in the Amazon Services LLC Associates Program, an affiliate advertising program designed to provide a means for sites to earn advertising fees by advertising and linking to Amazon.com.