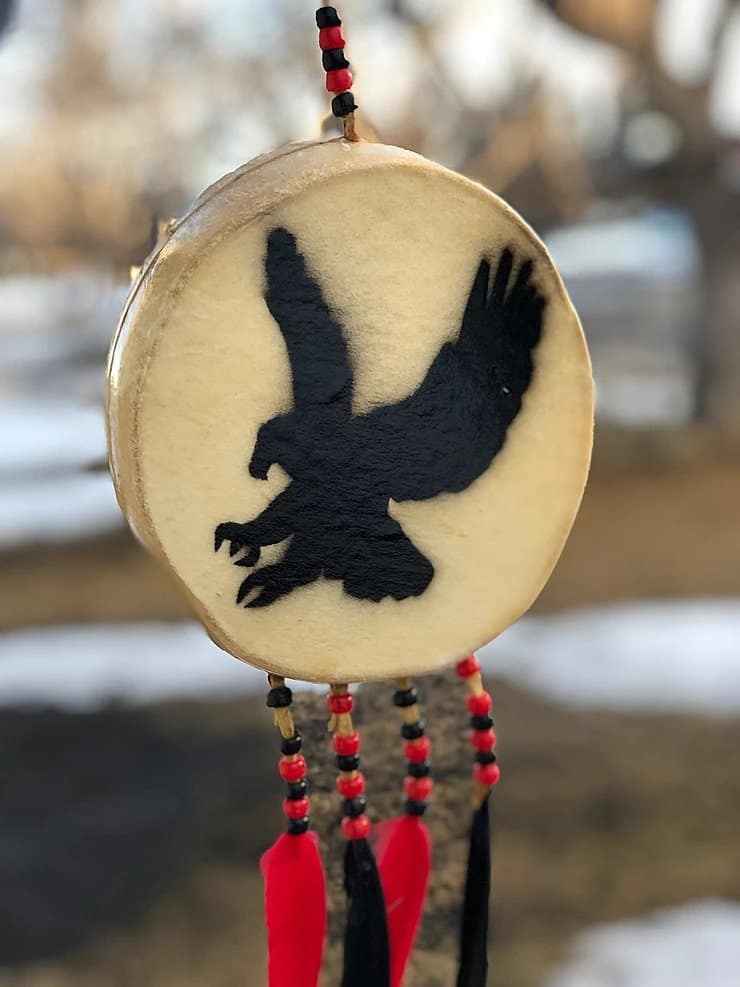 A native relic-type drum with an eagle printed on the leather hangs in the office of Father Michael Dias. The other posters, calendars and religious objects decorating the wall hides the native memento. Eagle feathers dangle along the lower circumference of the proto-type drum.
"It's a gift from the First Nations to the previous pastor," says Father Michael, the incoming pastor of Beaverlodge, Alberta.
The First Nations people believe the eagle is scared: a spirit helper and a guide. Eagle has twin roles – a messenger of the Creator and to carry the prayers to the Great Spirit.
The First Nations people honor eagle for its abilities of courage, strength, and vision: essential skills to the natives.
Eagle feather is held aloft in hand to represent people are telling the truth. Eva Cardinal, an eighty-year-old elder, held the eagle feather saying, "Everything in nature is having the rough side and the smooth side like the eagle feather." She continues, "Everything has a beginning," she said pointing to the little soft feathers. Eva grew with indigenous values at Good Fish Lake, Alberta.
It is believed that the eagle can travel between the physical world and the spiritual realm.
I took the object out of the hook for a portrait picture into the morning sunlight, never knowing I am going to write about it. I kind of liked the design.
Something for you …
Need funny and thought-provoking stories about priests, buy on amazon The Uncommon Priest: Incredible Stories You Never Read
Check out my spiritual videos on YouTube: Feroz Fernandes
ferozfernandes.com is a participant in the Amazon Services LLC Associates Program, an affiliate advertising program designed to provide a means for sites to earn advertising fees by advertising and linking to Amazon.com.