Grimshaw, AB (April 26, 2019): It's official! Bill Mitchell, a former fighter pilot of the Royal Canadian Air Force, released a book titled, "The Uncommon Priest – Incredible Stories You Never Read" at the Holy Family Church, Grimshaw, Alberta.
The Uncommon Priest "reveals the dimension of modern priesthood" says Bill Mitchell. "The stories in the book make a connection between faith and people."
Father Feroz Fernandes, the author of "The Uncommon Priest," is a pastor at Holy Family Parish, Grimshaw, Alberta since June 2018. Father Feroz gave the book as a gift to the parishioner on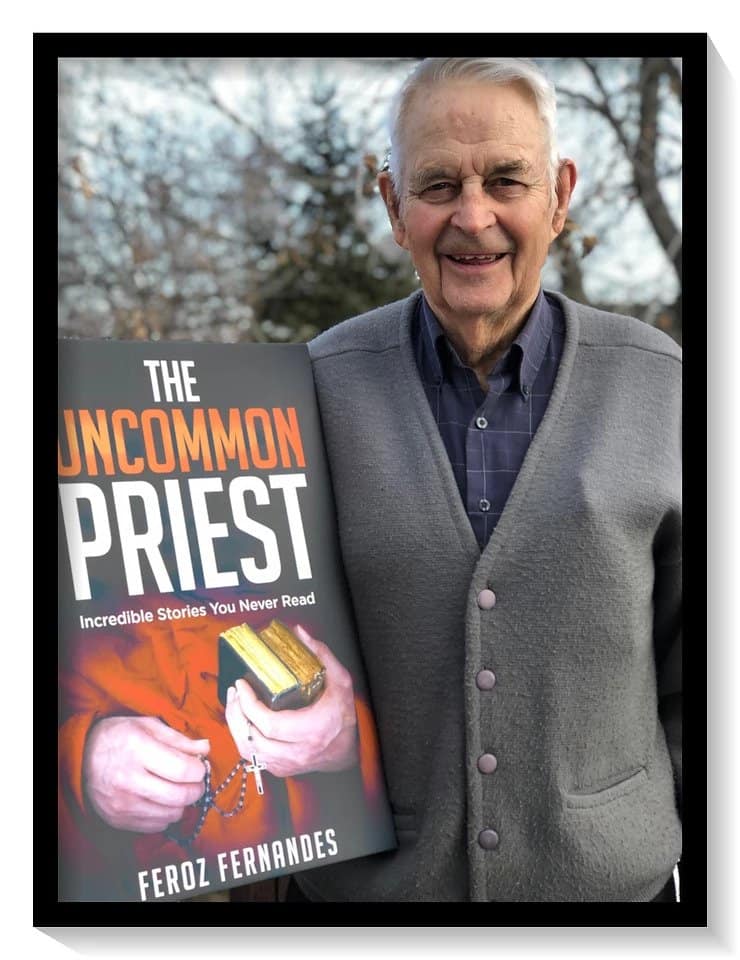 Divine Mercy Sunday 2019. Bill Mitchell is a parishioner at Holy Family, Grimshaw.
Bill Mitchell, a retired Lieutenant Colonel, terms the book as "delightful reading."
"There is so much of negative publicity around the Catholic priesthood around the world," Father Feroz elaborates the motivation to write the book. "The stories are examples that a life of holiness is still relevant in the contemporary world."
It is "uncommon reading," said Herbie Kwan, a Chicago-based-Buddhist convert to Christianity.
"I discovered the extra daylight time in Northern Canada," said Father Feroz Fernandes. "I went ahead to publish the "one-minute-reading" stories about priests.
Something for you …
Need funny and thought-provoking stories about priests, buy on amazon The Uncommon Priest: Incredible Stories You Never Read
Check out my spiritual videos on YouTube: Feroz Fernandes
ferozfernandes.com is a participant in the Amazon Services LLC Associates Program, an affiliate advertising program designed to provide a means for sites to earn advertising fees by advertising and linking to Amazon.com.