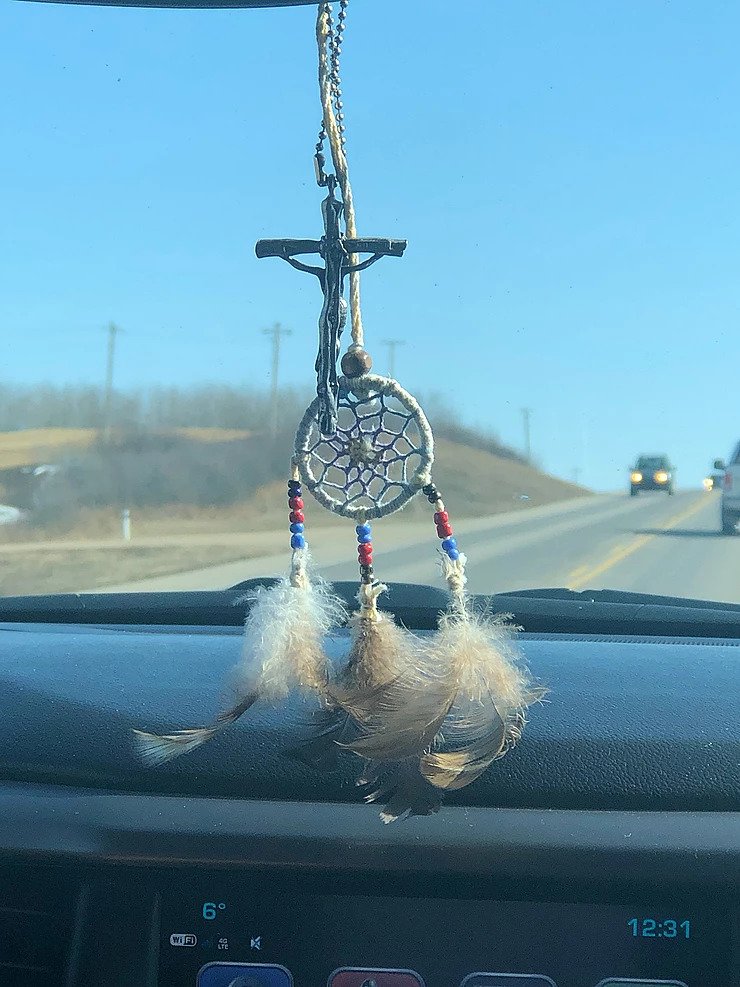 It is supposed to catch evil dreams, according to Native American Cultures. "You can hang it right above the bed," says Bernie.
Dream Catcher, also known as sacred hoop, is a handmade circular willow hoop within it is a thread web. Sometimes, sacred beads and feathers hang from the bottom of the hoop.
"What happens to good dreams?" I had to google for the answer.
Dream Catcher allows the good dreams to slide down on the sleeping people, especially children. The protective charm traps negative dreams, like insects caught in the spiderweb. The morning sunlight disposes of the bad dreams.
Larry had one hanging above the dashboard along with a crucifix dangling around it. "Father, I want Christ to catch all my dreams."
Something for you …
Need funny and thought-provoking stories about priests, buy on amazon The Uncommon Priest: Incredible Stories You Never Read
Check out my spiritual videos on YouTube: Feroz Fernandes
ferozfernandes.com is a participant in the Amazon Services LLC Associates Program, an affiliate advertising program designed to provide a means for sites to earn advertising fees by advertising and linking to Amazon.com.