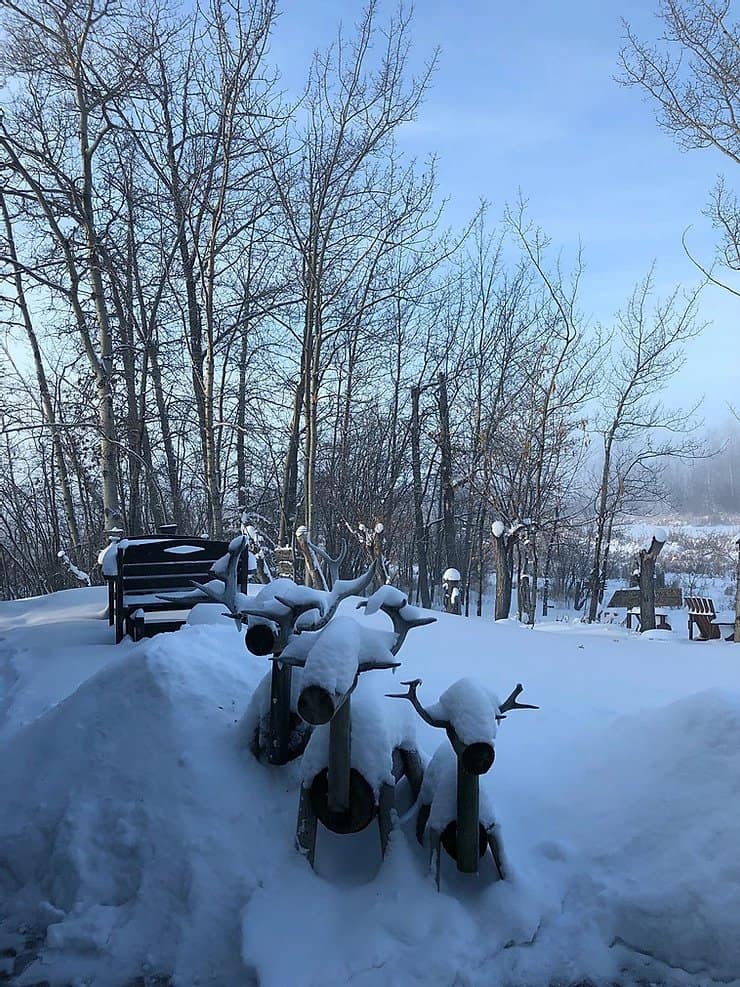 The wind chill with drifting snow felt like below negative forty Celsius. The brutal weather conditions fail to deter the two octogenarians among the five volunteers from leading the music ministry for the inmates.
I drive on the snow-covered road – in the middle of the road – hitting the ditch is a bad idea. There is no way to tell where the road end and danger await to get pulled into the snow.
The car radio played EWTN. The ladies update their conversational notes. I enjoy driving the winding roads surrounded by snow-covered fields, down the valley, and along the river: floating with ice-circles.
"It's icy fog," our group leader says. We walk into the Correctional Center.
"I am discovering amazing terms for snow," I add.
I conduct a prayer service for the inmates, as mass service is not allowed. A group of women volunteer for music, singing, and pray for intentions. We engage in reading the Bible, sharing reflection, and prayer intentions.
Oh, yes. I often like to listen to the stories of tattoos. The conversations can be intense yet times fun-filled. I learn about a drunk tattoo – a person is so intoxicated to even remember when he got the tattoo.
"You got a tattoo," is a hesitant comment. I share a vignette about how I got a tattoo – almost squatting by the roadside– the old-style craze.
I admire them for a keen sense of observation, wit, and honesty.
"Can we sing Amazing Grace?" someone would ask. I often wonder why random inmates seek to sing this particular hymn. It's one hymn that generates resonance during worship.
A volunteer's mom invited me to lunch. After a sumptuous meal, I get into my snow boots to bid goodbye.
My host says, "Father if someone asks you how you met my daughter, say 'We did a lot of jail time together.'"
Something for you …
Need funny and thought-provoking stories about priests, buy on amazon The Uncommon Priest: Incredible Stories You Never Read
Check out my spiritual videos on YouTube: Feroz Fernandes
ferozfernandes.com is a participant in the Amazon Services LLC Associates Program, an affiliate advertising program designed to provide a means for sites to earn advertising fees by advertising and linking to Amazon.com.