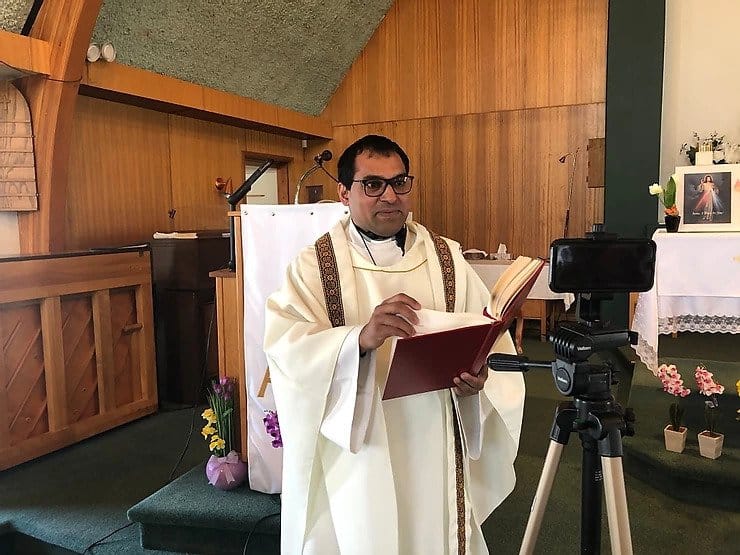 I coincidently landed into an office that thrives on storytelling, Goa-based newsweekly titled, Vauraddeancho Ixtt. A well-written story would delight readers. Since 2008, I engage in sharing stories of inspiration and hope.
Pope Francis encourages to tell stories that look forward to the future with hope. Storytelling is the theme Pope Francis has for the 54th World Communication Day celebrated on May 24, 2020. The Pontiff stresses the need to make the "truth contained in good stories."
The Holy Father invites to counter the cacophony with "stories that build up, not tear down; stories that help us rediscover our roots and strength needed to move forward together." The Pope calls to look at the world with a "tender gaze" and weave narratives of "interconnected tapestry."
I learned the art and science of storytelling in journalism as an editor of the local language newsweekly. I am grateful to friends who shaped my skill and set me on a path of storytelling.
Today, I find myself fascinated with stories that heal, offer hope, and draw us into holiness.
I led a retreat with the theme "Go Tell a Story" for the Catholic Women's League (CWL) members from Berwyn, Grimshaw, and Whitelaw, Alberta, in February 2020. I suggested telling stories connected to CWL as a tool to boost new memberships and promote faith-based values.
It's standard advice to tell a story to promote their brand. People remember stories that are easy to comprehend, draw us into emotional involvement, and invite the listener for action.
Last year, I published my first book, The Uncommon Priest: Incredible Stories You Never Read.
The book offers a collection of stories about priests – something funny, controversial or thought-provoking.
Honestly, I cherished stories connected to priests. I noted it down for a broader audience to portray the human side hidden behind the holy robe. Why not say it, it's to promote young people to the priesthood.
I started to share my blogs to offer a dose of happiness, health, and holiness. Yes, now the YouTube Channel.
In journalism, they say it's a "nose for news." While in spirituality, the story comes to you. I do the work of sharing it. When the story appears, I cannot rest until I write it. The option to delay it creates discomfort in my daily routine.
It looks like an obsession. But intuition lies in accepting what comes to you for God, the great storyteller.
Something for you …
Need funny and thought-provoking stories about priests, buy on amazon The Uncommon Priest: Incredible Stories You Never Read
Check out my spiritual videos on YouTube: Feroz Fernandes
ferozfernandes.com is a participant in the Amazon Services LLC Associates Program, an affiliate advertising program designed to provide a means for sites to earn advertising fees by advertising and linking to Amazon.com.