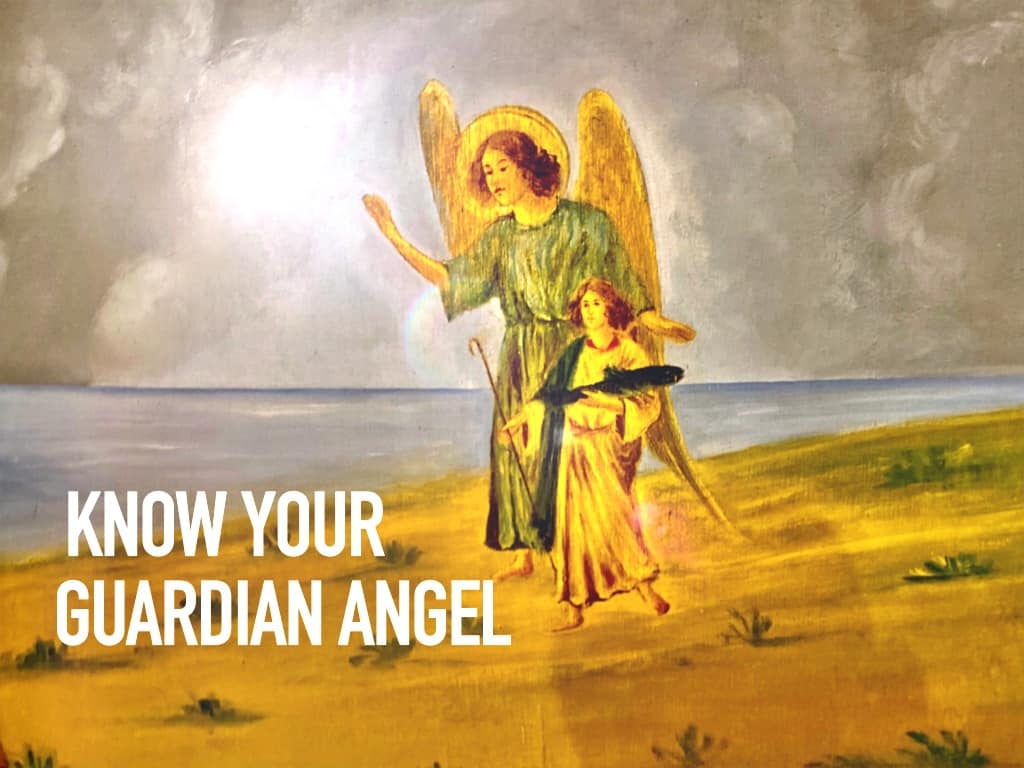 Why should you spend time to know more about Guardian Angels? Because you have one! That's excellent news. You can always access the guidance and protection of your special Guardian Angel. According to the Christian tradition, a Guardian Angel accompanies each human being from birth to death and beyond, stays on our side at every moment, even during the most challenging times.
What are the best metaphors for guardian angels?
A Guardian Angel is like a personal coach, coaxing you to be the best version of yourslf before God and keep walking the path to greatness. No one should think that a Guardian Angel is a private detective, reporting your exclusive faults to make a case against you.
Instead, the Guardian Angel is more like your defense lawyer, making a case for you and advising you in the right direction. But your Guardian Angel will not defend you when you do something unethical or illegal. Guardian Angel will offer the best opportunities to correct your ways to forever remain connected to God.
Every Guardian Angel is like a nurturing mother, always looking after her child, doing her best to keep the child safe.
What does the Catechism of the Catholic Church say about Guardian Angels?
The Catechism of the Catholic Church proclaims that "from infancy to human death life is surrounded by their [angels'] watchful care and intercession. Beside each believer stands an angel as protector and shepherd leading him to life. Already here on earth, the Christian life shares by faith in the blessed company of angels and men united in God" (CCC, n. 336).
What can the Guardian Angel do?
You know by now that Guardian Angels can do many things – give comfort, offer guidance, and bring new opportunities into your life, but at the same time Guardian Angels also have limitations – there are some things they cannot do.
But Guardian Angels' protection will benefit those who respond to the Holy Spirit's direction and for those who willingly collaborate. The Church prays to the angels for herself and others in her liturgy, calling upon their protection and intercession. One who lives within God's grace can see the great wonders.
Guardian Angel fights for you, not just plays the harp
Your Angel fights on your side with all the strength. Your angel is not just a delicate plump beside you playing the harp. Your angel is a warrior, a strong and courageous fighter. Your Guardian Angel protects you when you are too fragile to do it alone – a walk of the path of goodness.
Guardian Angel is your messenger before God
Guardian Angel has to keep you connected to God. Guardian Angel is communicating like a personal coach to make you understand the Word of God and move in the right direction.
Asking help from a Guardian Angel
Angels are not boring. Angels buzz around looking for ways to make your earthly journey enjoyable, dynamic, and satisfying. Angels intervene even when people stop praying.  But asking for their assistance can significantly benefit you. It gives the angel more freedom to help you in more ways.
As humans, we are free to make decisions on our earthly journey. One such significant decision is to interact with your Guardian Angel – keep your angel in your thoughts and prayers. Your angel is the best even to make a major detour to move towards the highest good.
Why do you have a Guardian Angel?
Guardian angels cannot force us to follow the path of goodness. The angel cannot decide for you or impose choices. You remain free. Angel is a silent and trustworthy advisor to obtain salvation. Guardian Angel guides you on the path to heaven.  In this life and the next, you will know to count your guardian angel – an invisible and special friend who never leaves you alone.
Your Guardian Angel is not a spirit of a dead person
It is easy to think that angel is a spirit of a deceased person. Guardian Angel is not a dearly departed member of your family. Angel always existed – a spiritual presence generated directly by God.
Is there a test to qualify for the role of Guardian Angel?
The Guardian Angels are always near to us. Guardian Angels exist and always existed. But not all angels are Guardian Angels. Angels differ from each other in their tasks and their position in heaven compared to God.
Guardian Angel has no name
The three archangels mentioned in the scripture have names, such as Michael, Raphael, and Gabriel. Beware of famous and fancy angels' attributes that are not mentioned in the scripture or confirmed by the Church. Your Guardian angel has no name. It is better to keep it like that.
Guardian angels don't have religious affiliations
Guardian Angels don't just help Christians. Guardian Angels work with people of all faiths and with people who are spiritual but don't identify with any religion. Guardian Angels have a big heart to show mercy and compassion towards humanity. The Guardian angel can feel your suffering, so you don't suffer alone. But a Guardian Angel is an emotional expert.  Guardian Angels are not genies that pop out of a bottle to grant wishes.
You don't get to choose your angel
Your Guardian Angel chose you. It's like you don't get to choose your mother. The angel is devoted to you because they chose you. It is a sacred duty to stand by your side and guide you. It's pure devotion rather than an obligation.
Guardian Angels Know You Better than Anyone
Your Guardian Angel has been with you before you were born. The angel knows you exceptionally well – can see straight into your heart – your deepest desires and troubling fears. Guardian Angel is an expert on you, like having multiple post-doctorates on you.
Guardian Angels are with You Through Thick and Thin
Guardian Angels will never abandon you, nearer to you when you are in need. Unlike humans, Guardian angels don't judge. Guardian Angels know that you are a fallible human, doing the best you can.
Special Prayer to the Guardian Angel
The Church has a special prayer to the Guardian Angel available to the faithful. A faithful can pray twice a day, morning and evening. Kindly find the prayer below
Guardian Angel Prayer
Angel of God!

My guardian dear, to whom His love commits me here

Ever this day, Be at my side

To light and guard, to rule and guide. Amen
About the Author
Feroz Fernandes, a Catholic Missionary, identifies himself as an Uncommon Priest. Father Feroz loves adventure in the apostolate. Check out his debut book The Uncommon Priest: Incredible Stories You Never Read on amazon. And also, the YouTube Channel: Feroz Fernandes promotes a better understanding of scripture.