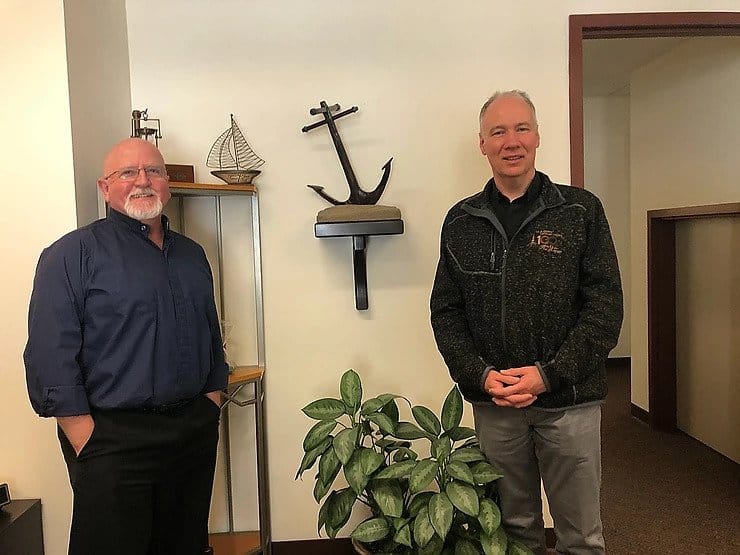 Church shut down does not mean a holiday for prayer. Archbishop Pettipas has instructed the priests about a "happy obligation to pray for and celebrate Masses" for the good of the people.
As the Coronavirus disrupts human activity, Churches are closed. Bishops all over the world brought in restrictions in conjunction with civil and medical authorities. Archbishop Gerard Pettipas C.Ss.R. issued a decree to cancel all masses, sacraments, penitential services in the churches across the Archdiocese of Grouard-McLennan (AGM).
Monsignor Charles Lavoie invites to "keep the faith, pray that God is in control." Msgr. Lavoie, the Vicar General of AGM, hopes the people will find deeper faith, a better appreciation for life and a heart of gratitude. He immersed in spiritual reading and daily acts of prayer.
"It's a time for interiorization," says Father Cyril Joseph, Director of the Office of Evangelization and Catechises in the archdiocese. "God works in mysterious ways to bring us on our knees to pray," he adds.
"I have become more monastic with more time to pray and read," confesses Father Emmanuel Ekenam, who is always on the go for ministry all over the archdiocese.
Four Redemptorists priests in Grande Prairie, Remi Herbert, Leo English, Rajmund Dorawa, and Albert Sterzer, stay together as a religious community in the archdiocese. With the shutdown, the priests gather more often for morning, mid-day, evening, and night prayers. The priest serves St. Joseph's Chruch in Grande Prairie.
Like other priests, Father Isidore Onyeka, the pastor at St. Thomas More, Fairview, goes to the church more than regular times. Father Andrew Simiiyu at John D'Or Prairie prays daily the stations of the cross to avert the crisis. "Crisis allows you to rely on the presence of God," says Father Eucharius Ndzefemiti (McLennan), who daily prays the Stations of the Cross.
As a young priest, Father Charles Mungai (Fort Vermilion) can't believe a time were masses had to be canceled. He stays committed to daily acts of prayer and penance. Among the many prayers, Father Michael Dias from Beaverlodge recites the litany of humility. Father Dias offered a private mass for all the priests who died in Italy.
Father Michael Uso Ereyi says that St. Rita's parish (Valleyview) composed a special prayer for deliverance. Father Lawrence Odoemena in High Prairie does one-hour adoration every day to pray for the community.
"It's a time to reflect on the why of Coronavirus," says Father Jeyapaul Packiasamy, pastor at Sexsmith. "We may have to go back in history to deepen our reflection in a time when no one is certain about the why of the virus."
Such times may force us to sit back and accept life. As Father Emmanuel Ekenam boldly professes, "life of a priest is a life of prayer. But this time calls for a different or deeper level of prayer."
Something for you …
Need funny and thought-provoking stories about priests, buy on amazon The Uncommon Priest: Incredible Stories You Never Read
Check out my spiritual videos on YouTube: Feroz Fernandes
ferozfernandes.com is a participant in the Amazon Services LLC Associates Program, an affiliate advertising program designed to provide a means for sites to earn advertising fees by advertising and linking to Amazon.com.