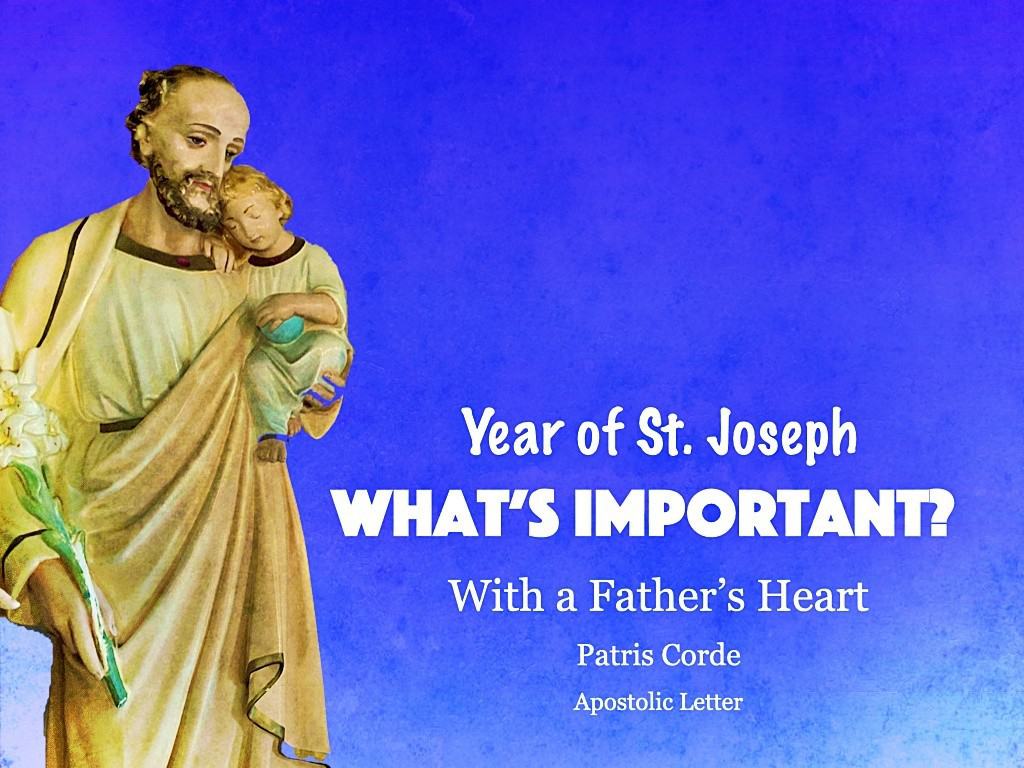 Last week, I learned about a virtual conference for men titled: St. Joseph Sanctifier of the Hidden Life. God Squad Canada, the organizers of the event, seek intentional ways to equip men for the battle every day – to stand and fight for the family, fight for marriage, fight for our souls, and the Church.
I intended to write about the year of St. Joseph back in January 2021. I got another opportunity to put things straight as the feast of St. Joseph approaches on March 19. Last year, I wrote prayers to the sleeping saint. I know you must have read about the Year of St. Joseph declared on the feast of the Immaculate Conception of Mary (December 8, 2020). I invite you to join me to make this year a faith-filled one. The Catholic Church offers us a special time in honor of the humble and hidden husband of Mary.
Why Pope Francis declared a year of St. Joseph?
Pope Pius IX proclaimed St. Joseph, the patron of the Universal Church, on December 8, 1870. In marking the 150th anniversary of St. Joseph as the patron of the Church, Pope Francis declared the Year of St. Joseph. The Year of St. Joseph began on December 8, 2020, and will conclude on December 8, 2021.
Why Popes declare a Special Year on a Topic?
The Church observes a liturgical year, beginning with Advent until the Pentecost, fifty days after Easter. The Church invites us to reflect on feasts like Christmas, Easter through the season of Advent and Lent. Besides, Popes can set aside time to reflect on specific teaching or belief. In recent times, popes have declared a particular Year of the Eucharist (2004-05), Year of Faith (2012-13), and the Jubilee Year of Mercy (2015-16).
What are special graces available during this year?
People who pray and reflect on the life of St. Joseph throughout this year will gain plenary indulgence or remission of all temporal punishment due to sin. Indulgence can be applied to oneself or a soul in Purgatory.  You gain an indulgence, in usual conditions, from sacramental confession, Eucharistic Communion, prayer for Pope's intention, and full detachment from sin.
During this year, you can receive an indulgence by praying for the unemployed, entrusting one's daily work to St. Joseph and performing corporal or spiritual works of mercy, or meditating for at least half an hour on the Lord's prayer. You can also recite the Litany of St. Joseph.  Other forms of acceptable indulgence include legitimately approved prayers or acts of piety in honor of St. Joseph, especially on particular days: March 19, May 1, and 19th of every month and every Wednesday.
Why Does the Church Honor St. Joseph?
As you know, Catholics do not worship saints. The Church calls to seek the heavenly intercession of the saints and imitate their virtuous lives. The Church honors St. Joseph as the foster father of Jesus, regarded as the patron of workers, fathers, and a happy death.
What's the Document to Read for more information?
Pope Francis released an apostolic letter reflecting on the fatherhood of Joseph: Patris Corde (With a Father's Heart). In Patris Corde you will discover the richness of the saintly life of St. Joseph as an inspiration for our difficult situations. You can also read Pope Pius IX's document Quemadmodum Deus published on December 8, 1870.
Pope Francis says the coronavirus pandemic invites us to reflect on the hidden sacrifices of men and women to protect others, just as St. Joseph quietly protected and cared for Mary and Jesus. Pope Francis wrote that the unnoticed and hidden presence of St. Joseph is a guide in a troubled time.
Along with Pope Francis, let's join in prayer to St. Joseph
Hail, Guardian of the Redeemer,
Spouse of the Blessed Virgin Mary.
To you God entrusted his only Son;
in you Mary placed her trust;
with you Christ became man.
Blessed Joseph, to us too,
show yourself a father
and guide us in the path of life.
Obtain for us grace, mercy and courage,
and defend us from every evil. Amen.
Something for you …
Need funny and thought-provoking stories about priests, buy on amazon The Uncommon Priest: Incredible Stories You Never Read
Check out my spiritual videos on YouTube: Feroz Fernandes
ferozfernandes.com is a participant in the Amazon Services LLC Associates Program, an affiliate advertising program designed to provide a means for sites to earn advertising fees by advertising and linking to Amazon.com.