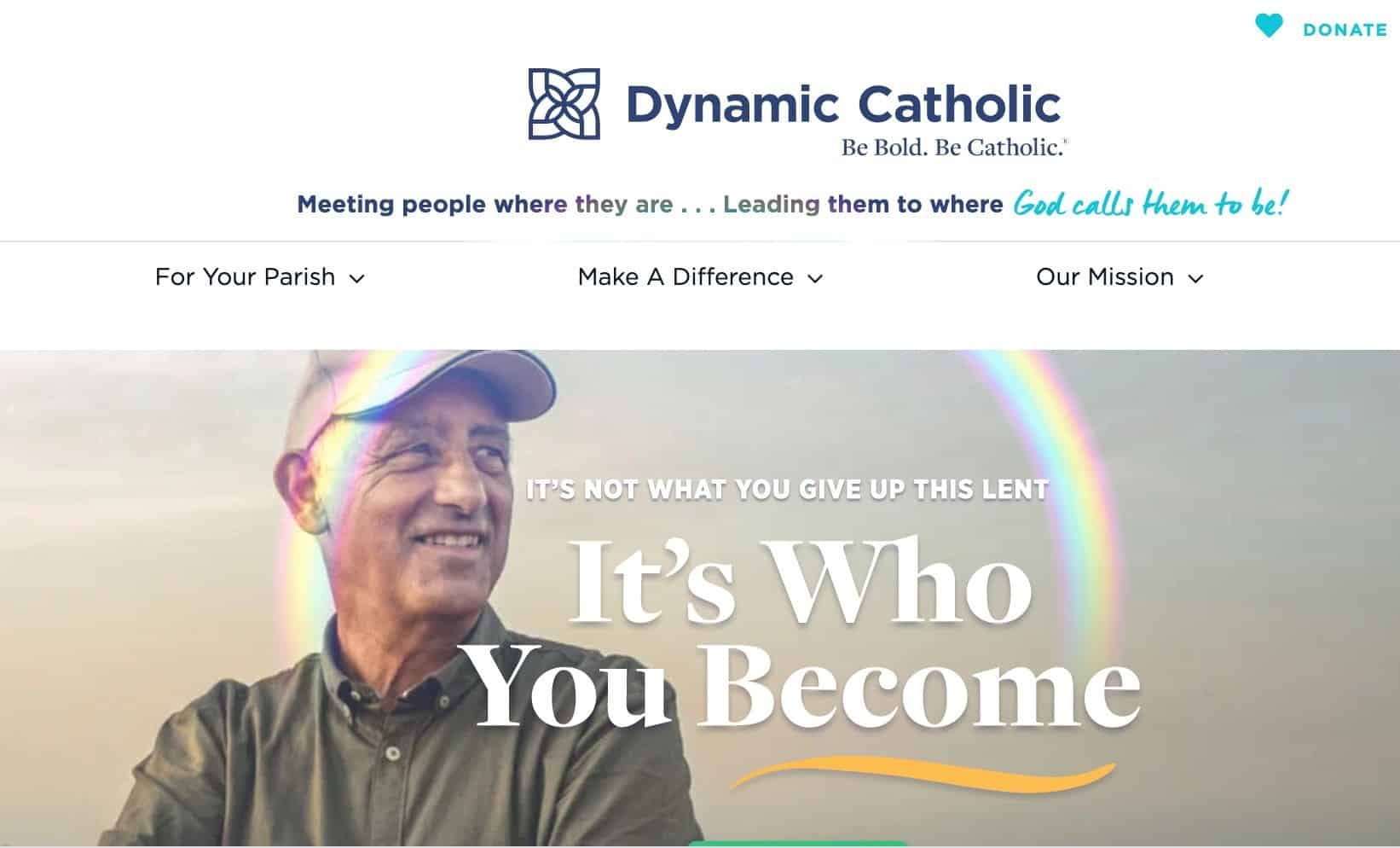 It's past midnight. I am awake, tossing through the church magazines.  As if with sheer insight, I was drawn to Matthew Kelly's book. The book had remained on my office table untouched for almost 17 days. The Peace River School Board, Holy Family Catholic Regional Division (HFCRD), had mail 'Rediscover the Saints' as a Christmas gift for the pastors in the school division.
'Best Lent Ever' grabbed my attention. It was fine print, as the eyes adjusted without my reading glasses. It wasn't the book back cover blurb; I found myself reading five lines pitch for 'Best Lent Ever' at the bottom of the book's back cover.
Don't Give Up Chocolate for Lent This Year! That was the catchline. It flashed.  People give up alcohol and coffee during lent. Is it enough to make it the best lent ever?
Dynamic Catholic promises to create a BEST LENT EVER journey through Matthew Kelly's latest book, 'I heard God Laugh: A Practical Guide to Life's Essential Daily Habit.'
What You Need To Do
Sign Up with your name and email to receive a daily email with a short video beginning on Ash Wednesday and all the forty days of Lent. The short video each day will help you reconnect with God. The program is completely FREE with the Ambassador Club members' generous support.
The inspiration videos in your inbox will prepare you to get the most out of every day. Best Lent Ever offers opportunities to reflect and start living a prayerful life. 
Something for you …
Need funny and thought-provoking stories about priests, buy on amazon The Uncommon Priest: Incredible Stories You Never Read
Check out my spiritual videos on YouTube: Feroz Fernandes
ferozfernandes.com is a participant in the Amazon Services LLC Associates Program, an affiliate advertising program designed to provide a means for sites to earn advertising fees by advertising and linking to Amazon.com.