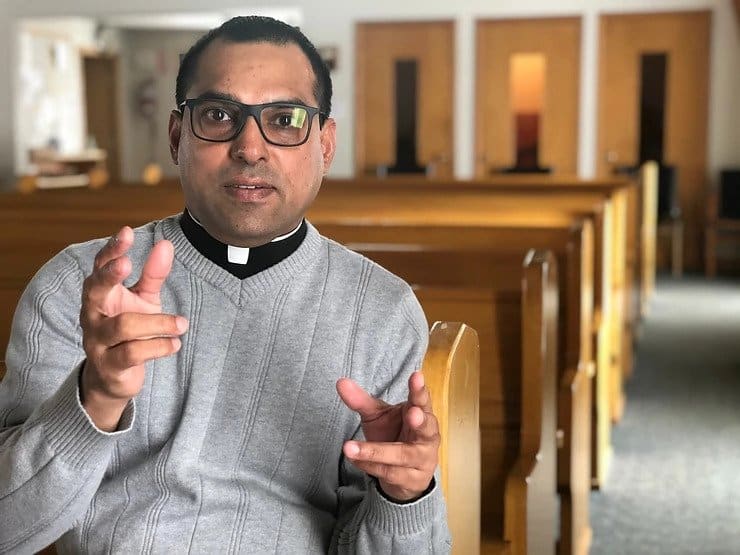 Hey God! You know what. When you become crazy, the whole world stops to behave appropriately or at least tries to.
I don't get it. You are always in control. But…shutdown? Is this the best you could do?
Yes, we always aspire to have more time. We grumble and say, "we are busy." We don't mean that you need to offer us lockdown. You create history again – QUARANTINE. Quarantine all of us at the same time in our homes in the name of a pandemic.
But you don't have to shut down basic operations to give us time. That's too much of time. We don't know what to do.
And social distancing. Oh! that's our invention. We love our distance – our private spaces culminate into indifference. You know that. You still tolerate us.
Now you use social distancing as a weapon against us. You made medical experts announce social distancing to bring us together. Isn't that ironic? I have time to stay in touch, feel much more connected to family, friends, and people. Thanks for that.
But I am also scared, not knowing what will happen, when and to whom.
You know my problem, "I don't listen." But I always want you to hear me out. I know, it's kind of unfair on my part.
Just because we are not listening, you bring the entire world to a standstill. Yes, I know the scripture: Be still and know that I am the Lord. Standstill? Seriously you got to this extent.
Are you bored watching over us? Do you love fiction? I'm wondering if I can carry my streaming subscriptions into the afterlife. Just in case, I get bored. Here on earth, people consume more fiction – paid content from streaming services.
I am sure you heard enough of our complaints. Do people connect with you to share jokes or forward humor related coronavirus stuff? You made the pandemic to unleashed human creativity – social media is in a frenzy to cheer the spirit.
I guess we are waiting for a sign of hope to celebrate.
Are you working on something? Let me guess. You must be bridging the gap of inequality, minimizing bigotry, and shunning demagogues. I can have patience now. Oh, you are also known to intervene through intangible yet long-lasting ways. What can it be?
But it's difficult to predict your game. No one has data on you. Yes, the Holy Scriptures are there. I am still lazy to read them.
Your call to holiness is regarded as tough to achieve. Data scientists struggle to write an algorithm for the "Holiness App." Your compassionate nature continually changes the criteria for holiness.
Sometimes you need a "change of heart" but mostly fidelity to chat with you and do the works of mercy. What a repentant sinner can gain in an instant, is the same an arrogant righteous will lose in a moment.
We like it the way you are, but it is difficult to be such in the unfair world.
I grudgingly admit overdependence on skills and acquired resources has me moved away from you. Lockdown is a reminder that the assumption of self-reliance is, at best, threatening our very existence. You have your ways to make us interdependent – collaborate and celebrate together the joy of life.
I like your masterstroke of shattering boundaries, disrupting barriers, and uniting people. I get it. If I cannot relate with people that I see, I will fail to connect with a people's God.
If your solution is to sanctify – create a new earth. Why delay Springtime? You want a paradigm shift in human relationships, I agree.
Tell me…how you plan to handle the logistics? Distribute food and medicine via drones? Wow…impressive! Oh! You can make the sun to shine the cure on us. Easy solution.
Don't be mad because we have only seven days as Holy week. Did you want a month? Say so. You extended Lent, creating more time for fasting and abstinence. I am sure this shutdown is going to be more than forty days. I hope what awaits us is not what assails us. I don't have to apply for insurance – especially for your protection. I try to pray, although it is not like the installments. I know you understand human weakness and offer wholeness. I confess I like that you always have your ways.
By the time I figure out what you are up to, I am sure you will be all smiling- relaxed and content that you have offered a blessing.
"Why didn't I get it early," I would say. "Amen."
Something for you …
Need funny and thought-provoking stories about priests, buy on amazon The Uncommon Priest: Incredible Stories You Never Read
Check out my spiritual videos on YouTube: Feroz Fernandes
ferozfernandes.com is a participant in the Amazon Services LLC Associates Program, an affiliate advertising program designed to provide a means for sites to earn advertising fees by advertising and linking to Amazon.com.