Meet BettyAnn McBride, a mother of five and a grandmother of fifteen and a great grandmother of fourteen.
"If I had a choice, I want to become a Roman Catholic," BettyAnn told Mabel Ropchan. Mabel is a devout parishioner at Holy Family Church, Grimshaw Alberta.
"You do have a choice," Mabel replied. "Let's talk to the priest."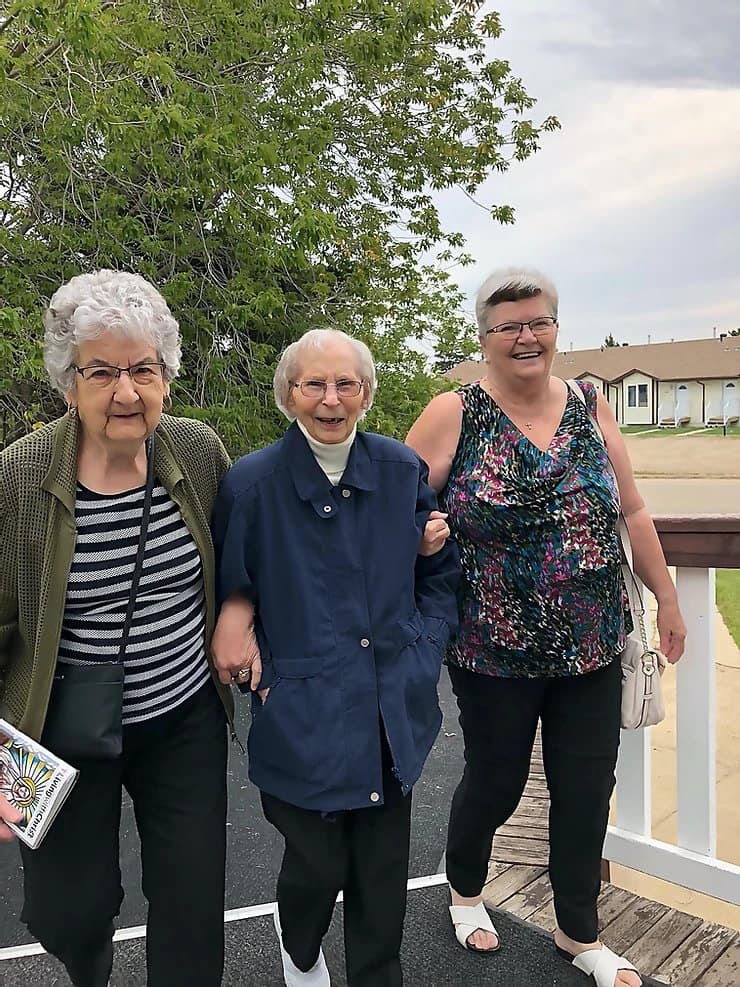 BettyAnn began a series of inquiry moments, joining for Sunday services along with Mabel with a growing desire to become a Catholic.
"Why are you becoming a Catholic now," Alec, Betty Ann's friend noted. "They are still celebrating mass in Latin."
"No way, it's in English," BettyAnn offered a punchline, "Where have you been, under a rock?"
All went well, BettyAnn joined the year-long Rite of Christian initiation of adults (RCIA) process. BettyAnn felt delighted to be baptized in the April of 2019.
BettyAnn took steps to learn about Catholicism, either reading or just asking questions.
BettyAnn boldly tattooed on the right arm – a black cross with a red heart. And she posted the picture on social media to proclaim her new identity.
Alec quickly commented, "You are desecrating your sacred body, a temple of the Holy Spirit."
"What about you?" BettyAnn joined in with an apologetic wit, "By being fat and lazy, you are desecrating the body too."
Alec resigned into social media hiatus.
As a long weekend approached, BettyAnn confessed to her son, "I feel like not getting up to go for Sunday mass."
Her son, who does not even identify with any religion, added," Mom God is testing you." BettyAnn joins the Sunday service to praise God for the blessings.
Something for you …
Need funny and thought-provoking stories about priests, buy on amazon The Uncommon Priest: Incredible Stories You Never Read
Check out my spiritual videos on YouTube: Feroz Fernandes
ferozfernandes.com is a participant in the Amazon Services LLC Associates Program, an affiliate advertising program designed to provide a means for sites to earn advertising fees by advertising and linking to Amazon.com.